Slider 3
From Puppy Mishaps
to Senior Moments
Welcome to
West Lynn Veterinary Clinic
Our Mission: The mission of West Lynn Veterinary Clinic is to establish meaningful and lasting relationships with our clients and their pets by providing excellent patient care and customer service that is individualized and catered to you and your pets' specific needs during all stages of life.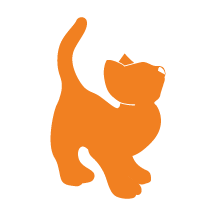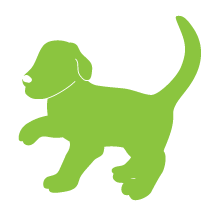 Meet the Team
Calm Pets = Better Care
At West Lynn Veterinary Clinic, the majority of our animal-loving team is Fear Free-certified. What does this mean? It means your pet doesn't miss out on crucial health care. Our Fear Free professionals know exactly what it takes to keep your furry family members comfortable, which means better results for your best friend and peace of mind for you.
TESTIMONIALS
"Love love love this vet office!!! When my dog gets excited to go to the vet, you know it's because they love their 'clients' and treat them like their own pet family."
Darcy
"The folks at West Lynn Vet Clinic are wonderful. Dr. Rachel D. is amazing! She is very thorough, explains the whats and whys of any examination, conditions and/or treatments she is doing or recommends doing. My Yorkshire Terrier was recently diagnosed with a Mast Cell Tumor which had to be removed surgically. She walked me through every step, before, during, and afterwards. Her technician was also extremely caring and professional. I felt my furbaby was in the best possible care. The office staff was very easy to work with and friendly with appointments and helping me get paperwork I needed to submit to my pet insurance co."
Amy
"My regular vet was moving his office this weekend so he referred me to West Lynn. Dr. Whitworth & their entire staff are fantastic! My cat was suffering from acute colitis and in a lot of pain. Dr. Whitworth took time to speak to me on the phone first and then made sure I got in right away. I would highly recommend this clinic."
Lorrie
"Dr. Whitworth has provided phenomenal care to each of our senior pets - Smokey and Teddy. I can't recommend her and West Lynn highly enough."
Andy
"If you are looking for an absolutely amazing vet to take your furbabies to, this is the place. Dr. Rodriguez is unbelievable. My dog had some minor surgeries & I couldn't have asked for more awesome service. The handled her with all the love as if she was their own. Dr. Rodriguez even handled the crazy freaked out Dogmom. 🙂 They also followed up the next day to see how we were doing. Huge Shout Out for Amazing Service."
Wendy
"The staff is like a family. They take very good care of your pet and yourself. It's as if you and your pet are also a member of the family. They honestly love your pets and you. They do have food and treats for dogs and cats they also have a pharmacy."
Polly
"I recently moved away from Austin and the thing I will miss the most is West Lynn Veterinary Clinic! Honestly the best vet I have ever taken my kitties to. I always felt heard and like they really really care about me & my pets."
Lauren